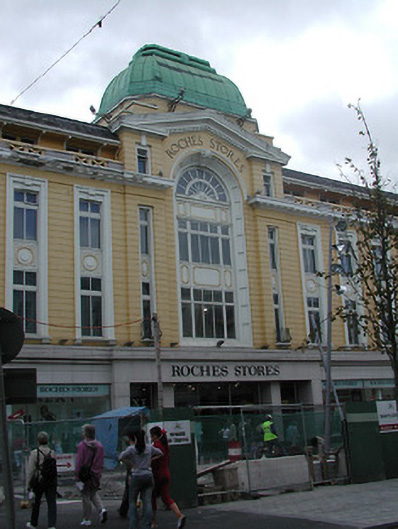 Sports retailer Ellery's has acquired the iconic former Roches Stores premises in Cork . The property, located on St. Patrick's Street, is considered a prime retail location in the city. Elverys plans to reopen the front portion of the building later this year, establishing a flagship store for the Irish-owned chain along with a 'click and collect' service.
The company already operates several stores in Cork and employs 700 people across its 47 Irish stores. Elverys CEO Patrick Rowland expressed pride in becoming part of Cork's retail community and restoring history to the city's main shopping street. The acquisition marks a return for Elverys to Patrick Street, where it previously had a premises.
The purchase also brings an end to the three-year vacancy of the prominent Debenhams building. Elverys plans to create full-time and part-time jobs through the new store. The remaining space in the former department store, known as 'Roches,' is expected to be utilized by other businesses. The move by Elverys comes amidst competition in the sports retail sector, with Decathlon seeking a presence in Cork and Sports Direct already operating in suburban Mahon Point. Elverys' expansion into the central retail hub of Cork is seen as significant for the brand, reflecting its strong focus on local sport and community.